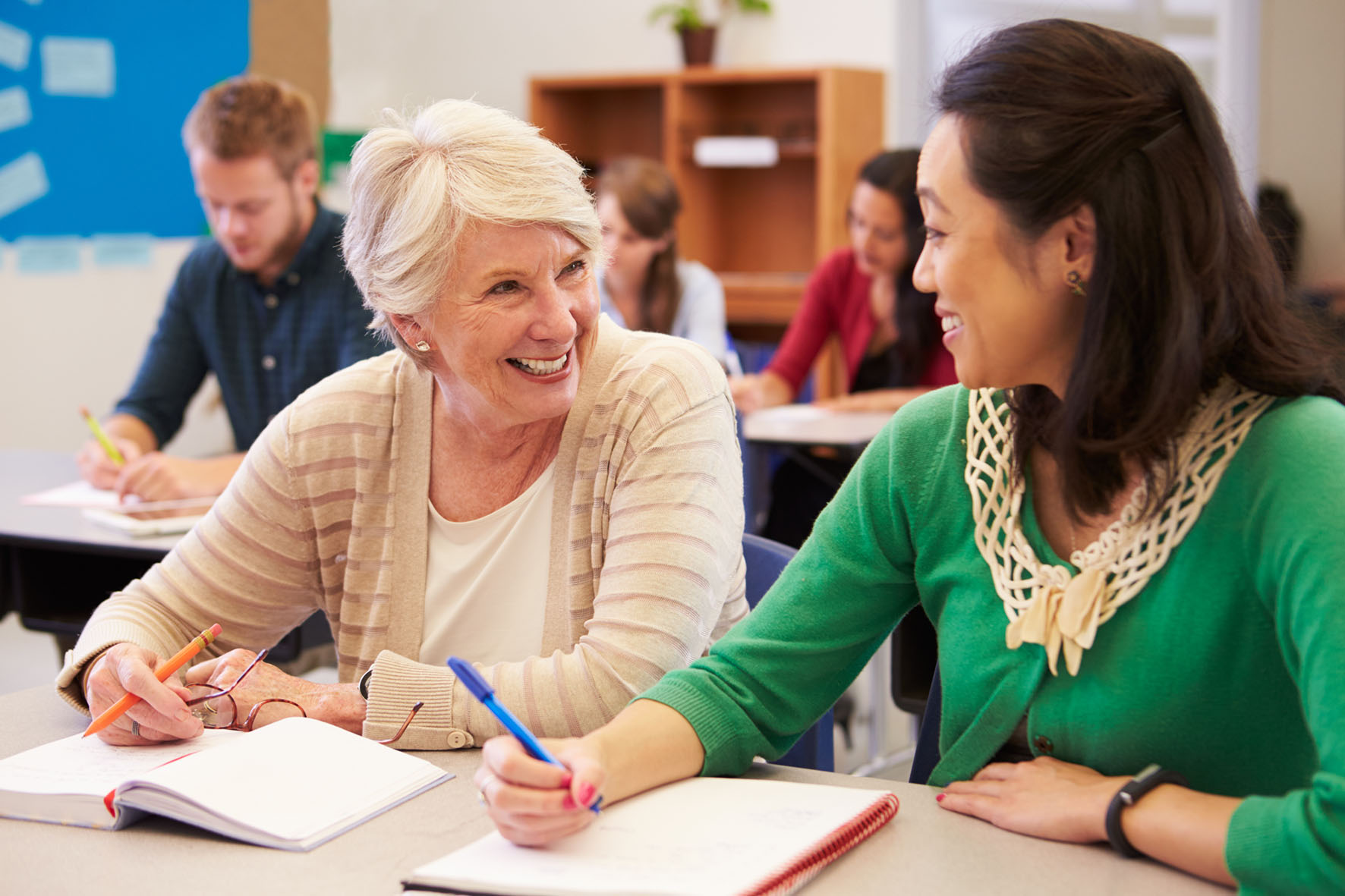 The prospect of advancing your career is exciting, but the journey can be challenging. Going back to school as an adult takes time, money and energy on top of the current responsibilities you have in your life. It is important to identify the challenges you will face ahead of time and come up with a plan to manage them so you can realize your goals.
Lack of Time
Balancing work and family commitments while trying to practice self-care and have some semblance of a social life is tricky enough as it is. Throw a semester of classes into the mix and you've really got a full plate. With an already full schedule, the idea of studying can seem impossible and the energy required could be more than you have to give.
Financial Barriers
With bills to pay and additional mouths to feed taking out a loan for school may seem like an unnecessary extravagance. While studying may ultimately hold the key to career progression, coming up with the funds in the first place isn't easy.
Mindset
"Am I cut out for this?" Mindset can be the most hindering obstacle of them all. There is so much pressure today on the need to have things all figured out and a lot of people feel that going back to school is a step backwards. Couple that with a lack of time and money and that is enough to potentially deter you forever. Let's take a look at how you can overcome these obstacles.
Realize Your Goals
Flexibility is key. Attending a class at set times and locations may not be feasible. Find a program that allows you to study when you can find the time in your weekly schedule. You can't add more hours to the day, but you can make the hours you do have available in your day available for your studies. Find your own rhythm and stick to a schedule.
Financial restrictions can be harder to handle, and depending on your situation there are a few different paths you can take. If you are going back to school for your current career, ask your employer if they provide financial aid. If that is not an option, look for scholarships or grants that are applicable to you. And if that doesn't pan out look for a way to pay in installments so that your monthly expenses don't increase ten-fold. Make sure you find a course that offers value for money. Look at this as an investment in your future and not as something to bargain shop.
And when it comes to those feelings of doubt, find a support system to help you through. It could be friends and family, but it will be most beneficial to surround yourself with people who are in the same boat as you. Look into online forums for your program or connect with other adult learners in your community. The more active you are in a community the less likely you are to drop out.